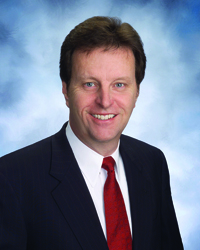 Thank you for taking a moment to visit my site. And welcome to a different kind of real estate experience. Many real estate website are a few pictures and a couple of "top ten lists & a few little search functions" I have tried to make this the most in depth site possible while not boring you to death. While you are here, take advantage of one of Austin's most technologically advanced websites. You can have new listings emailed directly to you as they hit the market. Or search for Austin homes using the most advanced map search function in Austin. At your fingertips are all the homes in the Austin Multiple Listing Service (MLS) and surrounding area. We allow you to search ALL HOMES, by ALL BROKERS, not just a few select homes. You choose the criteria…by advanced search, zip code, school district, by county, etc…it's up to you.
Austin Five Star Properties is set up to be a different kind of real estate experience for you. With Bob Henson, you will work one on one, with an experienced Broker Associate at Keller Williams Realty. You won't talk to assistants or be shuttled to inexperienced agents after an initial consultation. Great client service isn't dead, but you have to search a little harder to find it.
I offer you a high level of real estate experience. I have been involved in over 800 sales or listings sold in my career. Not too many things will come up that I have not seen before.
Yes, experience counts in buying or selling a home. Experience counts more today than ever.
Ever had someone try & sell you something, whether it was best for you or not, just so they could sell you something? We all have. I don't work that way. I want you to get a great home. One that you will enjoy, and a home that we can resell for top dollar when you decide to move.
Your home is probably one of your largest financial assets. Many times the home you buy now, will determine what kind of retirement you enjoy. Or the university that your kids get to attend. So choose your Realtor wisely.
I have extensive experience in Austin as a salesperson and a manager for a number of brokerage companies.
I have also been in sales and sales management in the new home business in Austin. If you are thinking of buying a new home my knowledge will be invaluable.
Even if you don't buy a new home, my experience in the building business will help you. I can actually tell you how a home is built, possibly what kind of remodeling can be done, most agents don't have this experience.
While you are walking thru prospective properties, I will be calculating if we can resale this home later on. Is this a good floor plan, what the surrounding area is like, are there any defects to be worried about. Many times clients think they will be staying in their next home for a long time. Job changes and family situations change and may necessitate a move. You must look at resale potential.